Fursona Plush Pillows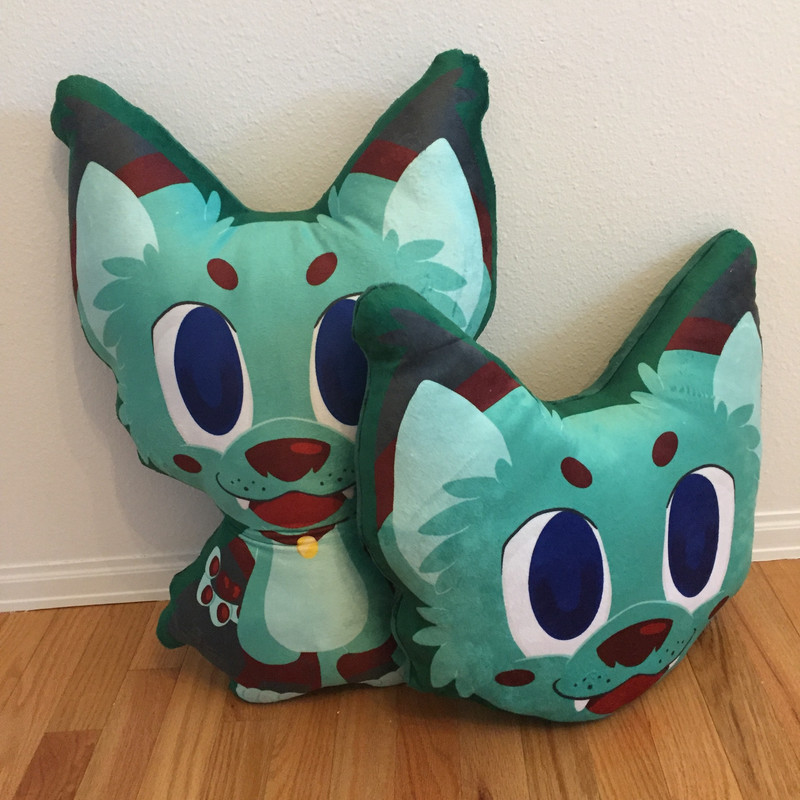 Here, you can order custom plush pillows of your fursona! Just follow the steps below. If you have any questions please direct them to

askpandakitty@hotmail.com
OR
telegram @PandaKittyStudios
Prices range from $40-90 depending on size and artwork type.

1:
Decide what pillows/art you want. We offer full body and headshot. Photos & prices can be found on the form in step 2. Here are the approximate sizes:
Tiny: 8-10"
Small: 11-13"
Medium: 15-17"
Large: 22-25"
Clip-on laminated badge: 4-5"
2:
Fill out the order form. You must have some kind of reference artwork, such as a ref sheet, photos of fursuit, or other artwork you have.
3:
Add up the total cost of your artwork plus pillow(s) on the form. Then send your payment via PayPal to:
pandakittystudios @hotmail.com
If you don't have a PayPal account, please fill out the form and send us an email or telegram, and we can arrange an alternative payment option.